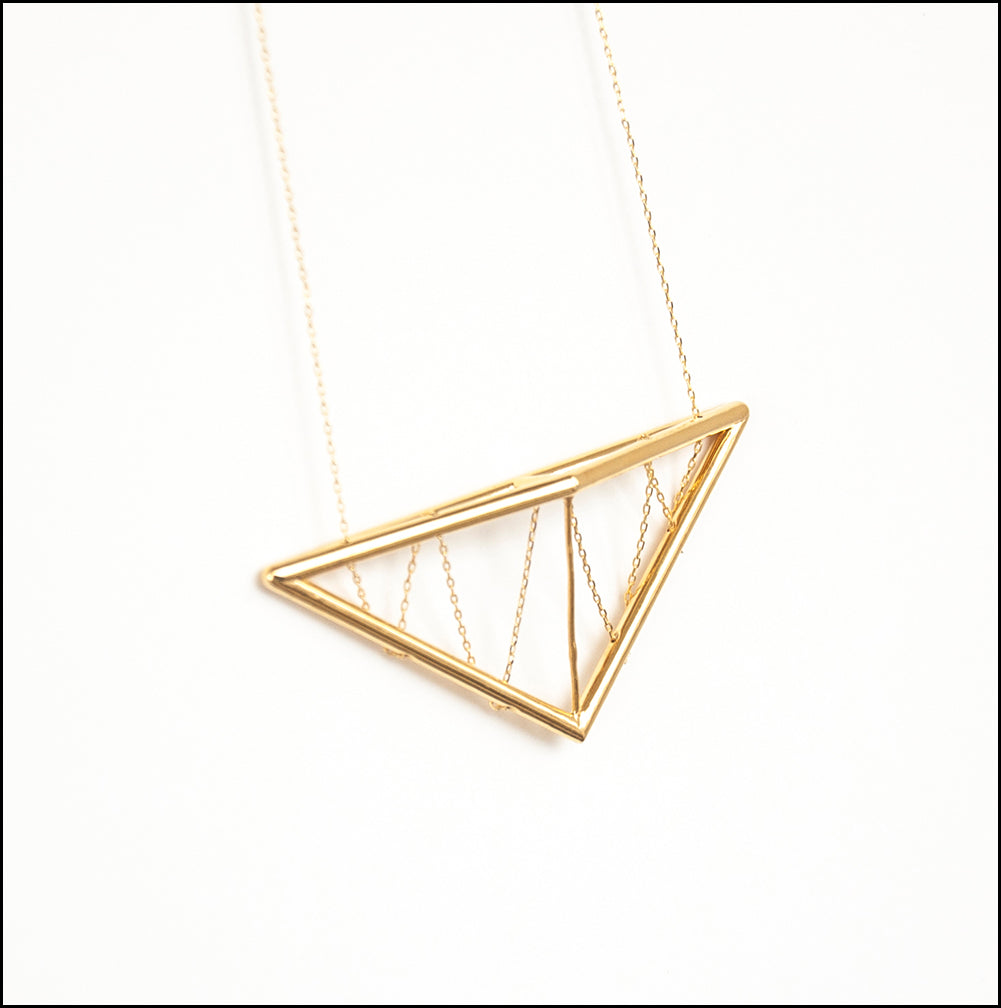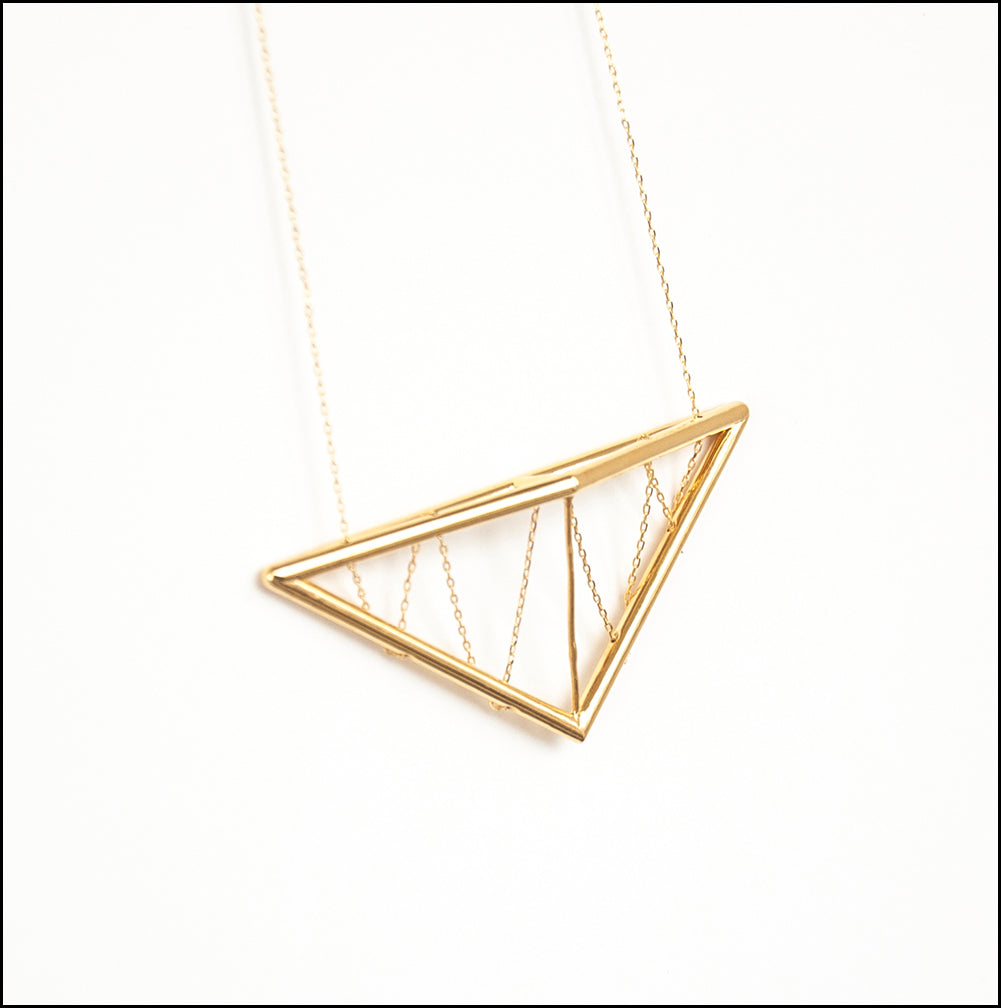 On Sale
Pitched Truss Pendant in Gold
This 18 karat gold plated geometric necklace was inspired by the clean lines of architectural geometry. Wear it with a black or dark gray outfit for a chic and modern look. Perfect for wearing everyday. 

- Polished 18 karat gold plated brass pendant, digitally designed and cast from a 3d-printed mold. Finished by hand.
- Pendant width: 3 inches
- Pendant depth: 1 inch
- Chain length: approx. 20 inches (end-to-end)
This item is Made to Order and Available for Pre-Order.  Please note that payment is made up-front for all of our Pre-Order items.
Handmade in the USA from ethically sourced and recycled metals.  Nickel-free for sensitive skin.
Ships In: 15 business days from when the lock-down in NYC ends.  Delivery times vary according to your location and selected shipping method.  Please allow additional time for delivery.  Feel free to contact me directly if you have questions!