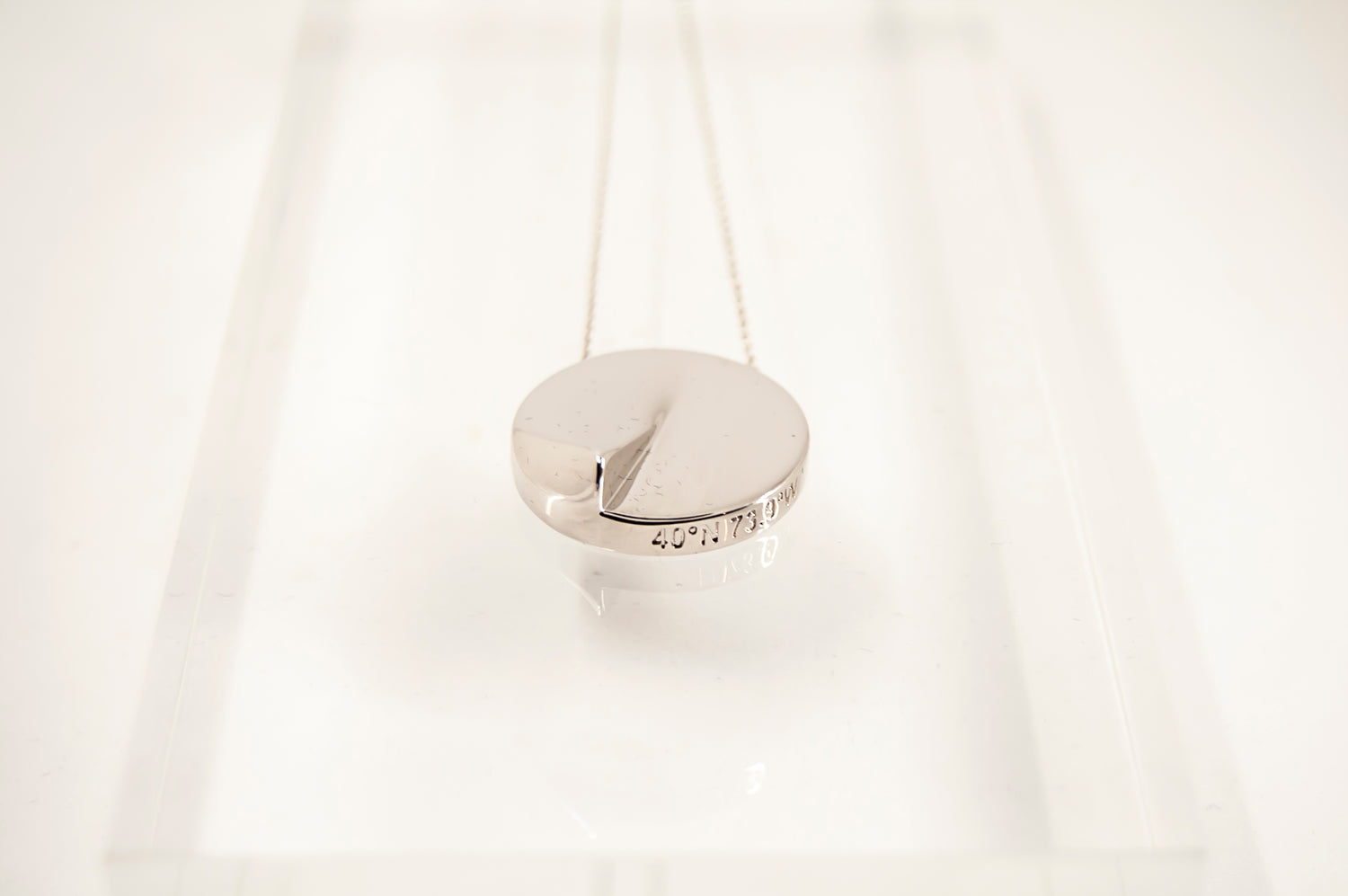 On Sale
Heliodon Pendant in Rhodium
Customized Pendant Shaped by Sun Angles and Geographic Coordinates
Memorialize your special moments with custom jewelry that captures the unique angle of the sun at the place and time the event occurred.  These rhodium bespoke pendants are designed digitally, accurately representing the angle of the sun, and 3d-printed with an engraving of the location coordinates.  Keep it for yourself as a memento or give it to someone special as a gift for a birthday, an anniversary, or any memorable occasion.  Each piece is made to order just for you.  No two pieces will look the same, so your pendant will truly be one-of-a-kind.  
IMPORTANT: You must include the coordinates, date, and time (daylight hour) in the "Special Instructions for Seller" comments box when you place your order.  If you do not know the coordinates, you can write the city location instead.  Coordinates will be shown in decimal degrees.  
This item is Made to Order.  Please note that payment is made up-front.
Handmade in the USA from ethically sourced and recycled metals.  Nickel-free for sensitive skin.
Ships In: 10 business days.  Delivery times vary according to your location and selected shipping method.  Please allow additional time for delivery.  Feel free to contact me directly if you have questions!