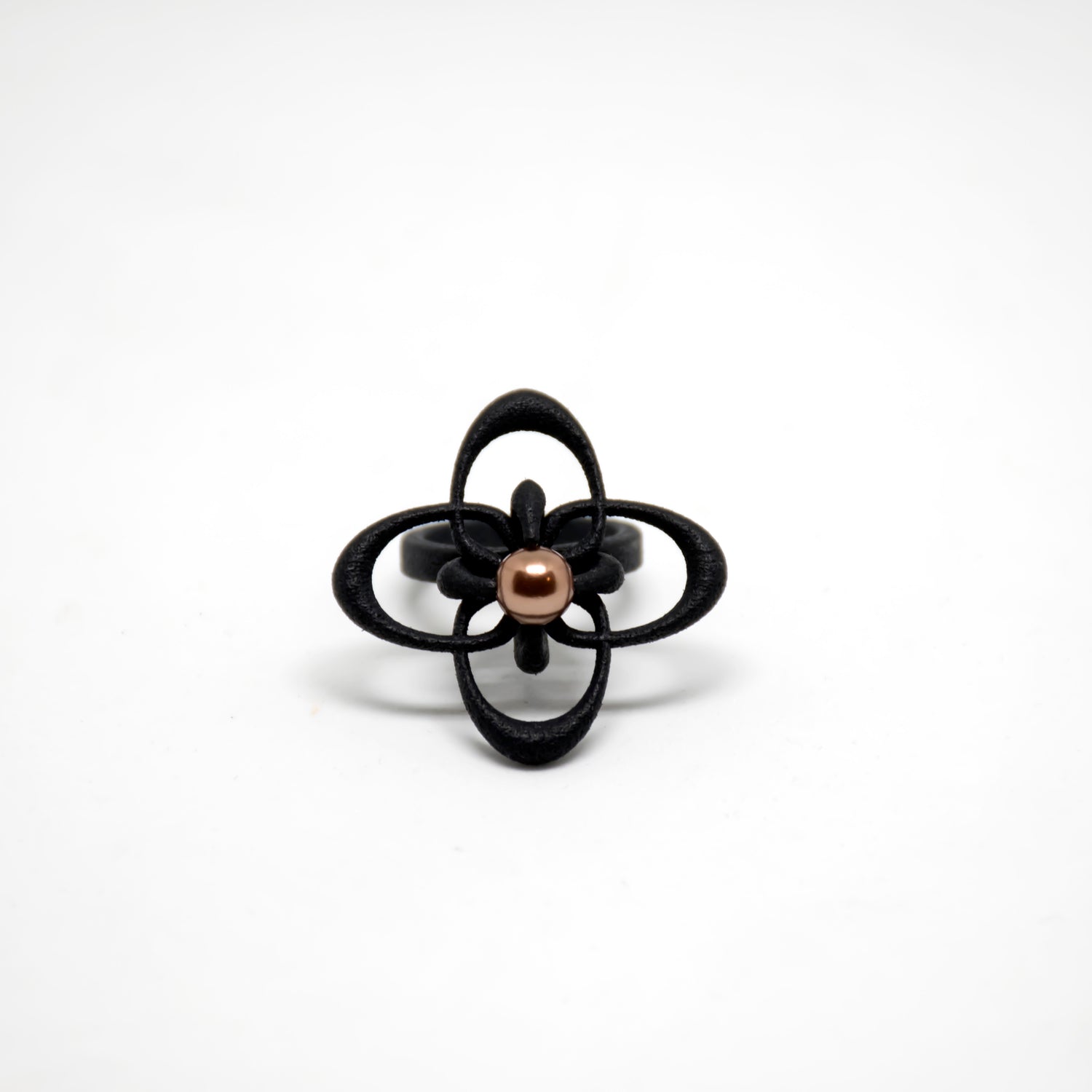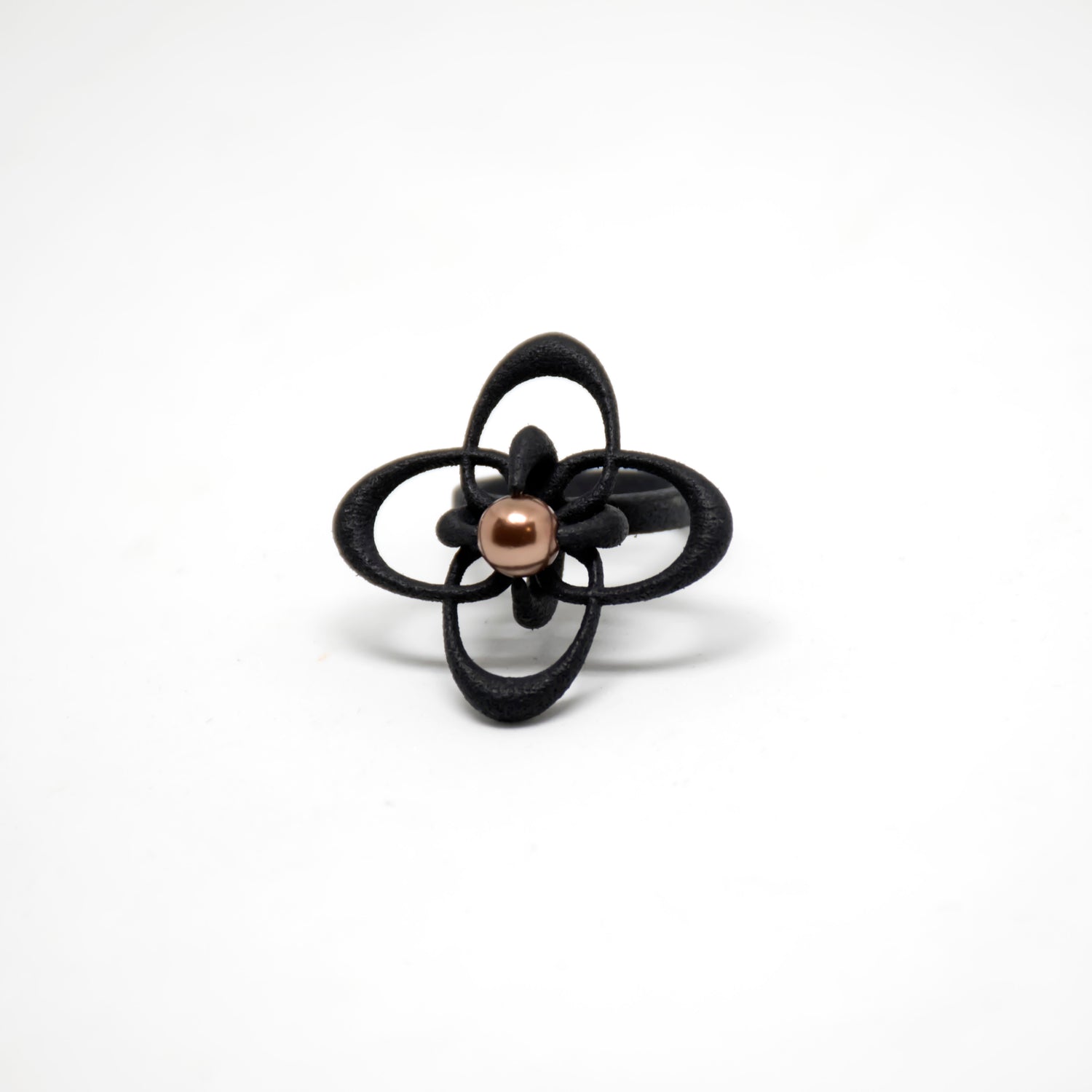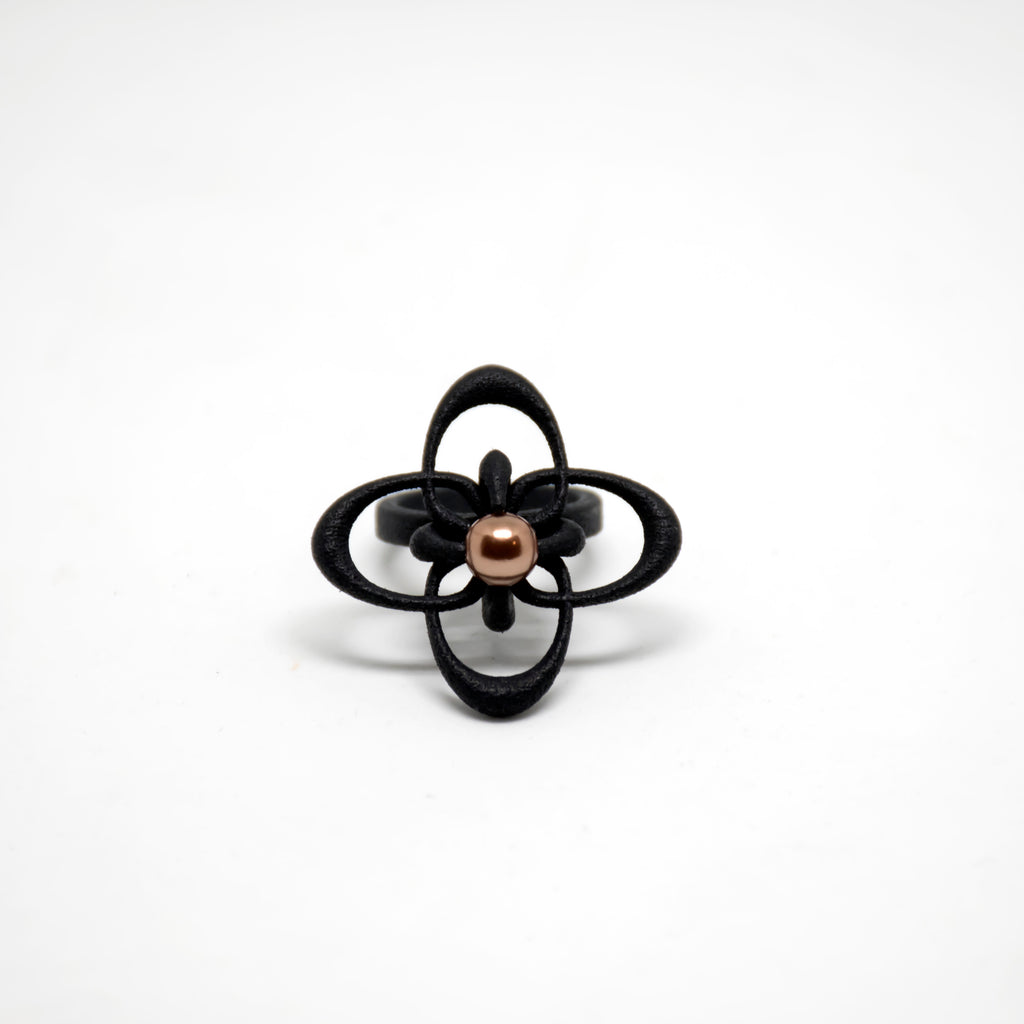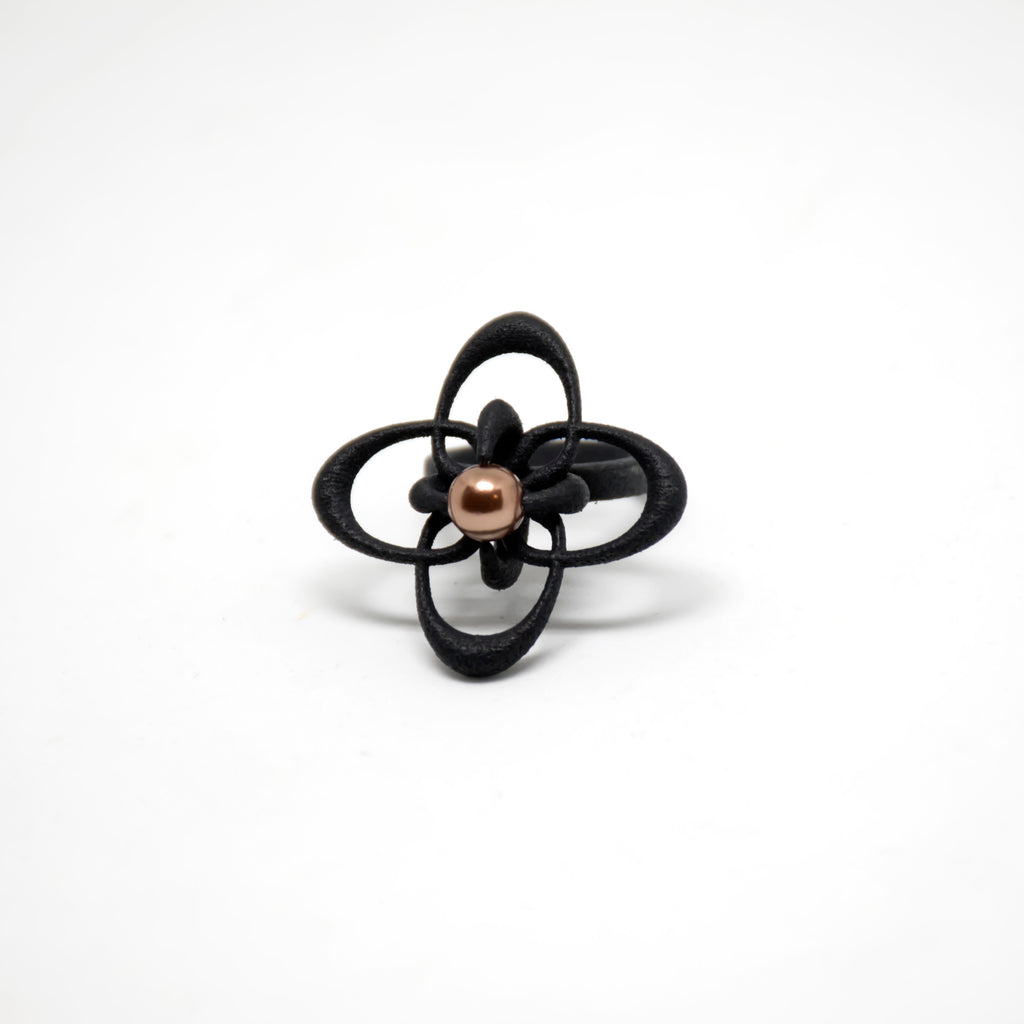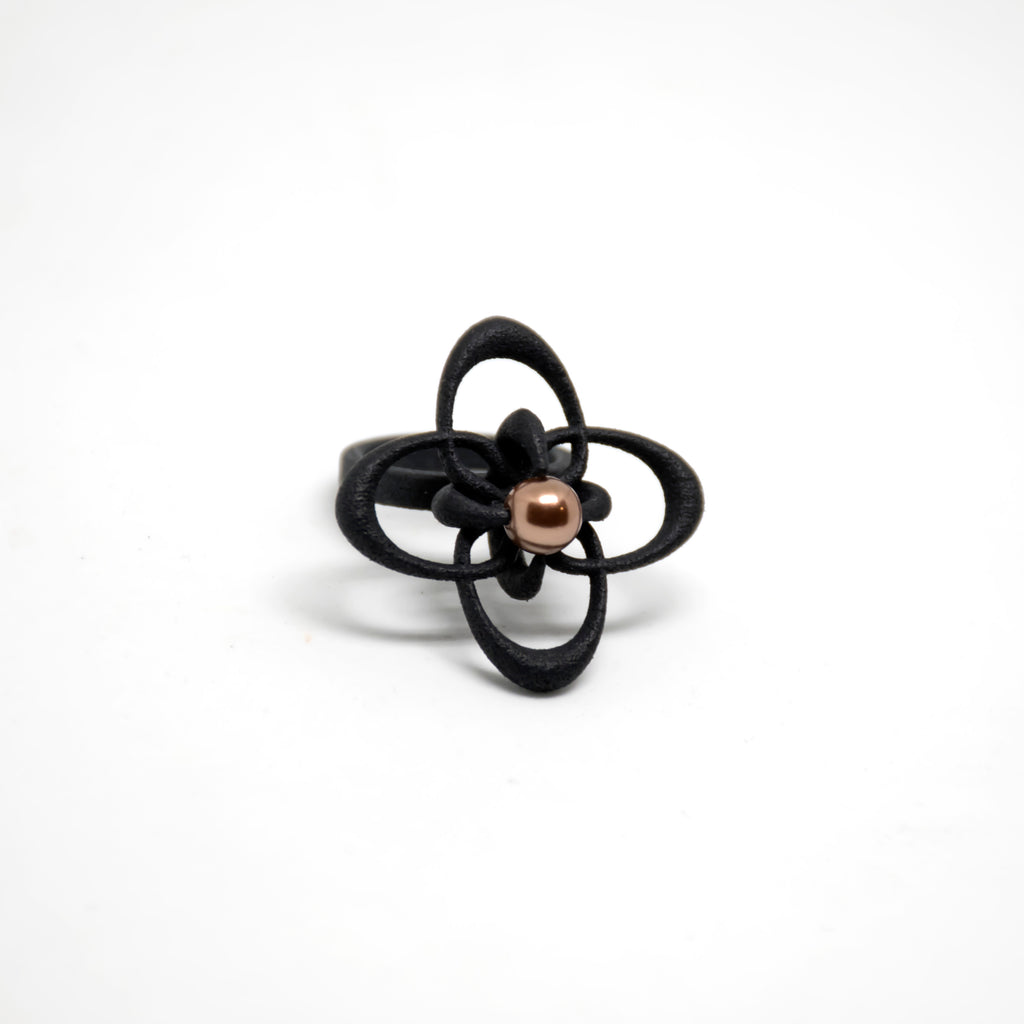 On Sale
Petal Tilt Statement Ring in Black
This statement ring was 3d-printed as two interlocking parts.  The four connected central petals are free to tilt within the structure holding a black polished resin bead.  A smooth texture provides maximum comfort while the organic shapes make a bold fashion statement.
Sizes 5 and 6 are In Stock.
Other sizes are Made to Order and Available for Pre-Order. Please note that payment is made up-front for all of our Pre-Order items.
Ships In: 1-3 business days for In Stock sizes. 15 business days from when the lock-down in NYC ends for Pre-Order Items. Delivery times vary according to your location and selected shipping method. Please allow additional time for delivery. Feel free to contact me directly if you have questions!